Tidbits From The Economist
All content, except Tom the Dancing Bug, was taken from the June 25 - July 1 2005 edition of The Economist.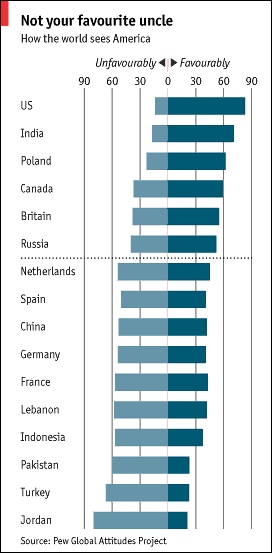 I have to admit this seems to me to be an odd mix of countries queried, or possibly the magazine was selective in what it included in it's final chart. It's sort of odd that we're more popular in China than we are in France and Germany.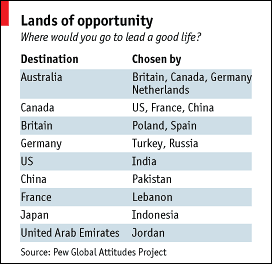 I'm curious as to which of those countries seen as the "Land of Opportunity" actually take people in the way the U.S. does.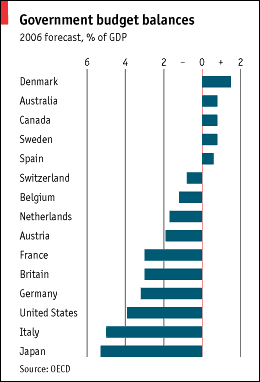 Well, clearly, we have a LOT of good company.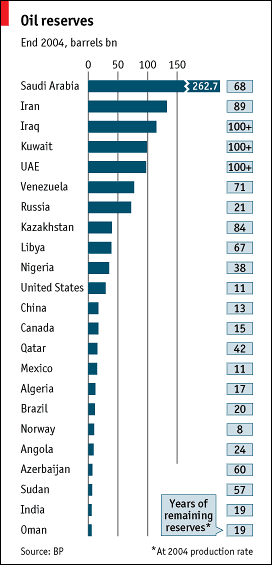 Clearly, this stuff is going to run out eventually. How much more expensive will it get as we get closer to that point? What problems will come with it as we compete to have it?
And lastly, for your evolutionary pleasure: