Queer Eye and Others for The Fruit Fly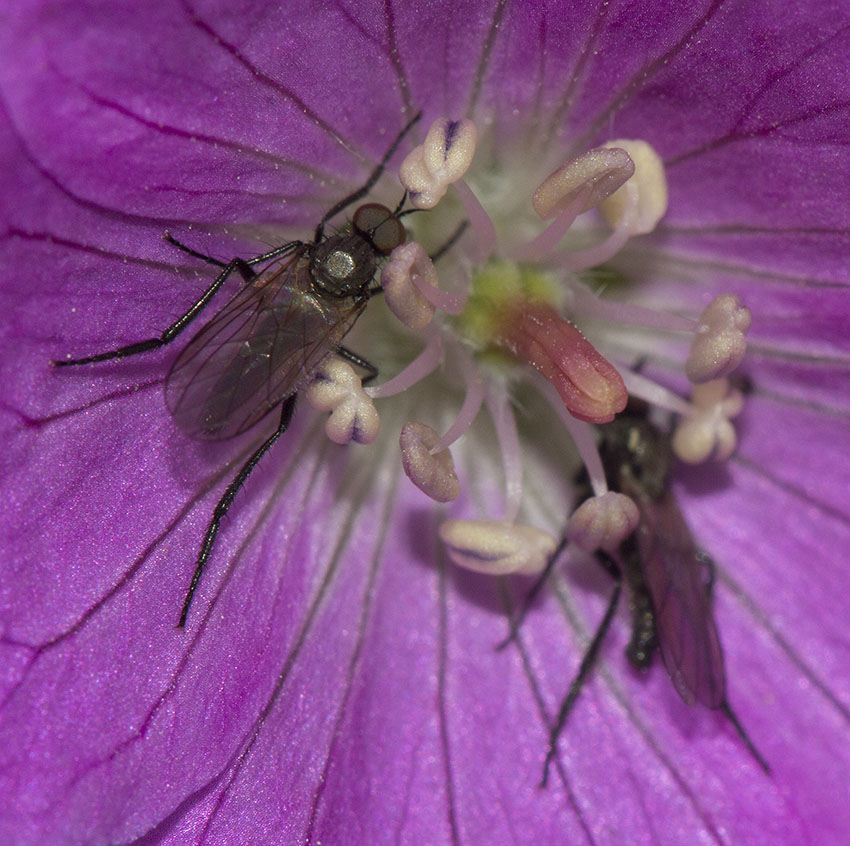 I didn't get to the Times article, For Fruit Flies, Gene Shift Tilts Sex Orientation until yesterday. But you have to read it and think, "Whoooooooooa ... this is SERIOUSLY going to piss off Jerry Falwell and Phyllis Schlafly [some irony there for Phyllis, but I'm likely just reading too much into a last name]; my morning's made!"
The crux of the article: There's a master gene in fruit flies that determines whether a male fruit fly has sex with a female, or with a male, or a female with a male or with a female --- in other words, you can make a fruit fly a fruit by playing with a gene. There goes another "Whoooooooooooa ..." Yes, indeed, there are queer fruit flies --- it's times like this I'm totally convinced there is a God, and what a wicked sense of humor God doth have.
So, is homosexuality abnormal --- ? Well, yes, of course, anything that only happens in about 4% of a given population is NOT normal, ergo it's abnormal. Is homosexuality unnatural? Nope, or certainly more and more of the evidence would certainly point in that direction. Why isn't it unnatural? Because nature allows for it to happen (regarding people specifically, read on), for whatever reason nature may have, and therefore it's a "naturally" occurring phenomenon.
Let me elaborate a bit. I use the word "abnormal" not in the pejorative way most of us tend to associate the word, but rather in the sense that it connotes something that's not statistically normal. In this case heterosexuality is the normative condition inasmuch as better than 95% of humans anyway (I've not seen the number for non-humans, and let there by no doubt that
there are many non-human species which have same-sex coupling and sex) seem to be that way. Those with a problem with homosexuals, though, have tended to fall in line with homosexuality being abnormal in a sense that it's against nature, and otherwise indicative of moral depravity or degeneracy. It would seem that this isn't the case at all, though admittedly we still have to find this gene, or more likely whatever combination of genes in human beings are responsible for sexual orientation such as we've seen with fruit flies.
In its simplest sense a gene is a chunk of DNA that codes for a protein. In fact genes are often part of a very complex interaction of chemicals and biological processes and in that sense don't usually really stand alone. I don't now what the fruit fly gene in question here is coding for, but it's interesting to think that a single protein is determining the behavior of a creature, in this case its sexual orientation; that's no small thing. This isn't all, recently scientists have discovered that applying nasal spray containing a protein called oxytocin to subjects increases their level of trust for people they don't know --- so here we have a relatively simple protein changing how deal with people, specifically how we trust them, and again no small thing.
Getting back to the the fruit fly gene, we don't know if things work the same way in humans or not, but it leads to an interesting potential problem I can see society dealing with, which is being able to "cure" homosexuality. Homosexuality may well be "curable" by turning on or off a gene in a man or a woman. I suppose the same thing can eventually be said for "curing" a black person in America from being black, or any type of person with a distinctive characteristic that makes them stand apart as "abnormal" (me with my hazel eyes, for example). My personal belief, and my wife's inasmuch as this was a discussion we shared in the car yesterday, was that homosexuality is as natural a part of the human condition as any other and therefore there's nothing to cure.
I expect that this will be a topic of debate and research. Frankly I'd sooner see such efforts expended on pedophiles and other sexual deviants with destructive tendencies, assuming we eventually find a gene that causes them to be what they are, but my guess is this is not as easy to model in fruit flies as sexual orientation is and we'll likely wait a while for any answers here. But if there are genes for those behaviors, what does it say about how we look at these people? In the end we're still left with many questions of genetics vs. environment, and where the lines cross, and what aspects of behavior are, ultimately pre-programmed and to what extend we have no control over that programming. It's all so complicated, and fascinating, and offers up many hard questions that we'll have to wrestle with.